Brief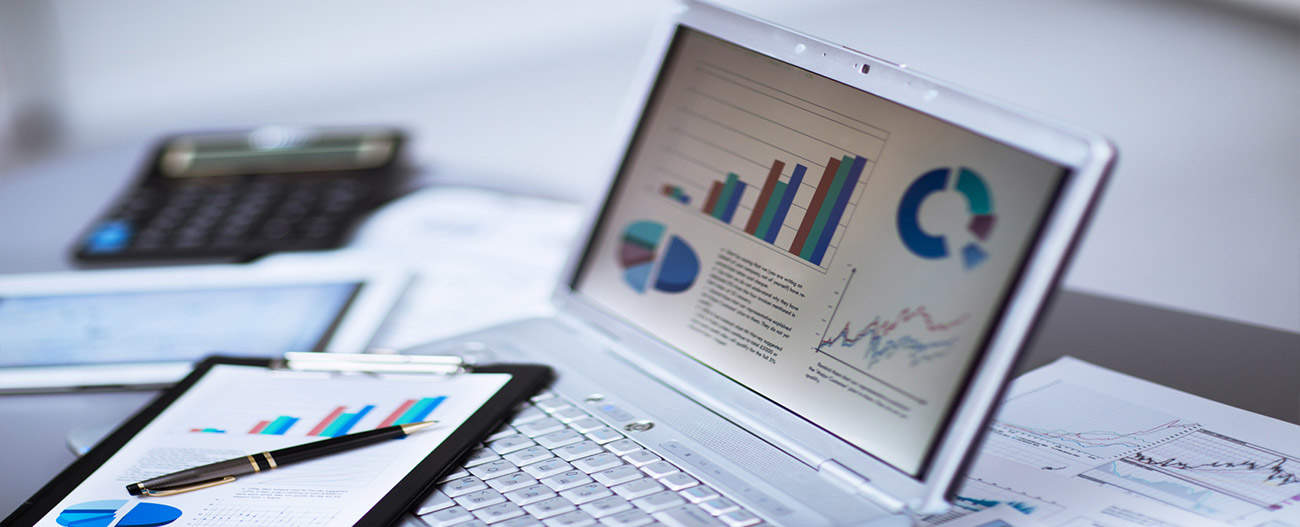 It is an important module in SAP, designed for meeting all the accounting and financial needs of an organization. Company-wide control and integration of financial information is essential to strategic decision making and SAP FI enables to centrally track financial accounting data within an international framework of multiple companies, languages, currencies, and charts of accounts.
SAP Learning Hub
The student edition of SAP Learning Hub is a learning portal that provides students with access to comprehensive range of content on SAP Solutions. Through SAP Learning Hub, Students can get ready for employment along with the chosen career path within the vast SAP ecosystem, including preparing to pass SAP Certification exams. With a wide range of high-quality content and optional live access to training systems from SAP, students will be able to learn when and where they choose. The hub offers a personalized environment with user-specific data and a learning history linked to student login information.
Student is expected to start preparatory course like SAP ERP business process basics & Navigation/ Introduction to Solution Manager etc through Learning Hub before the course commencement.
Course Content
TFIN 50
Goals
Become familiar with the basic concepts of General Ledger Accounting, Accounts Receivable, and Accounts Payable.
Acquire knowledge to set up business processes in the above areas.
Audience
Prerequisites
Essential
Business knowledge of the Financial Accounting component (Financials)
The following e-learning materials are included in TFIN50 and you must study these in your own time before the course begins:
TERP01 Intro to SAP ERP and SAP NetWeaver
TERP20 SAP Financial and SAP Management Accounting Basics
Recommended
Course based on software release
Content
Basic of Customizing for Financial Accounting:

organizational units,
master data
document control,
postings,

Handling of payments, dunning, correspondence and closing operations in Financial Accounting:

Automatic Payment Processing with clearing of open items
Automatic Dunning Processing for creating dunning notices
Correspondence
Overview of month and year-end accounting processes in Financial Accounting
Balance sheet and profit and loss statement
Preparatory closing postings in sub ledgers and the general ledger
Technical organizational and documentary steps in individual closing
Financial Closing Cockpit
Configuration of periodic closing in Financial Accounting
TFIN 52
Goals
Manage master data and configure Asset Accounting
Implement and use various business processes and periodic tasks in Asset Accounting,
Special G/L transactions and document parking
Apply substitutions and validations as well as archiving to financial accounting
Implement Document Splitting
Configure and Use new Asset Accounting
Audience
Prerequisites
Essential
TFIN50 Financial Accounting I
SM001 SAP Solution Manager Overview
Recommended
Course based on software release
SAP ERP Central Component 6.0, Enhancement Package 7
Content
E-Learning SM001e_10 SAP Solution Manager Overview
Organizational structures, master data, and business processes in Asset Accounting:

Chart of depreciation, depreciation area, asset classes, master data, asset transactions, valuation, periodic processing, information system

Reporting in Financial Accounting

Information system and ABAP reports of general ledger accounting, accounts receivable accounting, and accounts payable accounting, report variants, selection variables in variants, List Viewer, sample evaluations using the drilldown reporting tool

Special G/L transactions and document parking
Validations and substitutions in Financial Accounting
Asset Accounting (New)
Archiving in Financial Accounting
Review and certification preparation
Certification examination for Certified Application Associate – Financial Accounting with SAP ERP 6 with Enhancement Package 7 on the content of the courses TERP01_15 TERP20_15 TFIN50_15 SM001E_10 TFIN52_15
Who Should Attend
Candidate with Business Knowledge of Finance, Accounting
Minimum 2 years of experience is required
Profession Qualification B.com/CA / ICWAI / MBA PGDM in Finance / post graduate in Finance & Accounting with relevant experience
Good communication skills
Learning Methodologies
VLC - Virtual Classroom Training
Get Trained By SAP India Expert trainers – Virtual Classroom Training
With virtual live classroom training you get comprehensive training from SAP experts using seamless over-the Web connectivity. The same content delivered in SAP's traditional 'brick and mortar' classrooms is presented during virtual live classroom deliveries. As in SAP's traditional classrooms, SAP virtual live classroom stresses hands-on learning providing each registered student with exclusive access to live SAP systems throughout each course.
Virtual live training allows you to:
• Access a live instructor for the complete duration of the course
• Get longer daily access to SAP servers for hands-on activities than in traditional SAP   classrooms.
• Interact with classmates from around the country for a more interactive learning experience.
Online Training
SAP E-Academies represent SAP Education's most preferred learning program, offering comprehensive training in a convenient and cost effective manner for working professionals who are unable to devote time for full time training. The program consists of about 200 Hours of computer based, on-line training sessions. The participant can complete the program at his/ her own pace in a time span of about 3 months. The program engages students worldwide, increasing their access to SAP solutions, careers and opportunities.
The academy course content is delivered in an e-learning format consisting of presentation slides with audio commentary, system demonstration/practice simulations, slide notes, and mentor tips. This flexible format allows students to learn on their own and at their own pace and repeat lessons, if required, throughout the access period.
Hands-on experience with SAP systems is a key component of SAP E-Academy training. Whether repeating a demonstration shown in the e-learning content, performing a hands-on exercise from the student manual, or just testing a process scenario from their own business experience, the student can use the live training systems to reinforce the learning lessons.
Each registered student will receive access to the academy course manual.
SAP E-Academies feature asynchronous help desk support throughout your learning access period, with all queries being answered within 24 hours, Monday-Friday. Students get technical support for their learning environment as well as the use of FAQs and "Ask the Expert" features which are part of the content delivery infrastructure. On-line support is available via web conferencing, and scheduled expert instructor sessions.
Weekend Training
As a working professional, we understand that work takes priority & getting leave to peruse a training program to enhance your career can be a challenging task in a highly competitive working environment, to overcome this challenge VACS now introduces a faculty driven training program delivered only on Sundays … so that you can achieve the career goal set by you. Course delivery details as follows
Delivery Method
Sundays :10 to 6 Classroom training with Trainer
Monday to Saturday: Practice session between 9am to 9pm
Duration :12 Weeks.
Certification & Exams
Certification examination for Certified Application Associate – Financial Accounting with SAP ERP 6 with Enhancement Package 7 on the content of the courses TERP01_15 TERP20_15 TFIN50_15 SM001E_10 TFIN52_15
To help you drive the most value from certification opportunities, SAP offers multi-tiered certification paths for specific subjects. The Search Catalogue box above has been pre-filtered for certification exams, to make it easier for you to find the Certification you need.
Associate certification – This certification covers the fundamental knowledge requirements for an SAP consultant, ensuring the successful acquisition of broad SAP solution knowledge and skills. With associate-level certification, you can:
Gain an externally-recognized mark of excellence that clients seek
Differentiate yourself in a crowded marketplace
Execute your tasks with confidence and skill
An Associate Exam usually consists of 80 Multiple Choice, Multiple response and Matching (pull-down) questions and answers. Candidates have a maximum of 3 hours to complete.
Skills Enhancement
Skill Enhancement path for SAP FI Consultant
Later, with sufficient experience, an SAP FI certified consultant can also enhance his career by upgrading to a BPC consultant.
SAP BPC
SAP Business Planning and consolidation (BPC) is a robust planning and consolidation application that can meet the organisation's budgeting, planning, consolidation, and reporting requirements. It supports a full array of top-down and bottom-up financial and operational planning needs as well as consolidation processes necessary to ensure the smoothest, most timely financial close possible – all through a single application.
Enquire Now
Students Testimonials

VACS offers great opportunity for students to broaden their knowledge beyond their field of studies within an international multicultural environment. Due to its mega diversity of cultures it makes the place interesting, exciting and vibrant.
Digambar Pawar
ABAB, CAPGEMINI

Since the first day I came to VACS, I met across only energy and enthusiasm. The staff and faculty at VACS are top rate. They want their students to do well in life. The premium SAP MM training institute offers many opportunities for their students and ensure student's get the required help.
Dipesh Shingre
MM, VACS TECHNOLOGY

My decision to quit my job, take a break and then enroll in the SAP HR training course was not easy to make. The thoughts of no salary for some time, academics, teachers, and lectures were a little frightening. Thanks to the faculty members who made classes fun and informative. Getting placed at VACS Technology was again a fortunate outcome.
Preeti Pidugu
HR, VACS TECHNOLOGY

Since the starting of the SAP FI course at VACS, my life has been full of excitement and inspiration. The knowledge I received at VACS has given me the confidence to do well in my professional life.
Poonam Saini
FI, LODHA GROUP

I have thoroughly enjoyed my SAP SD training at VACS. The faculty, flexibility and facilities present are unmatched.
Niharika Jagdish Misra
SAP SD, CAPGEMINI

Once I had decided that, I was going to pursue SAP training, I considered many training centers. After going through the prospectus and website information, I felt that the course curriculum at VACS was best. And, today when I am placed in a repurtable organization like Borosil, I confirm that I was right.
Amey Shrikrishna Muley
SAP SD, BOROSIL
Leading SAP Recruiters
VACS takes pride in having assisted thousands of professionals with SAP Education to get placed at renowned organizations
at various levels across industries in the SAP Ecosystem.